Shingles Vaccine for Recurrent Herpes Simplex
I have known Linda for about seven years now, treating her for  Hashimotos' thyroid disease.  Linda has other problems.  She takes daily acyclovir for recurrent attacks of oral-facial herpes simplex which can be quite debilitating.   Recently,  we were chatting and Linda brought up the idea of Shingles vaccination to prevent the oral-facial herpes attacks.
I immediately volunteered my opinion that this is a bad idea.  This is a Chickenpox vaccine, not a herpes simplex vaccine. How do we know it would work?  The shingles vaccine is a live attenuated chicken pox (varicells) virus cultured on aborted human fetal cells. (MRC5 line), so the vaccine contains human DNA fragments.
"The live virus shingles vaccine is actually a very strong booster dose of the Varicella Zoster (chickenpox) vaccine. Zostavax vaccine for shingles and Varivax vaccine for chickenpox are both manufactured by Merck and are the only licensed vaccines to prevent chickenpox and shingles in the U.S."
In the Zostavax product information insert, Merck describes the ingredients of shingles vaccine:
"ZOSTAVAX is a lyophilized preparation of the Oka/Merck strain of live, attenuated varicella-zoster virus (VZV). ZOSTAVAX, when reconstituted as directed, is a sterile suspension for subcutaneous administration. Each 0.65-mL dose contains a minimum of 19,400 PFU (plaque-forming units) of Oka/Merck strain of VZV when reconstituted and stored at room temperature for up to 30 minutes. Each dose contains 31.16 mg of sucrose, 15.58 mg of hydrolyzed porcine gelatin, 3.99 mg of sodium chloride, 0.62 mg of monosodium L-glutamate, 0.57 mg of sodium phosphate dibasic, 0.10 mg of potassium phosphate monobasic, 0.10 mg of potassium chloride; residual components of MRC-5 cells including DNA and protein; and trace quantities of neomycin and bovine calf serum. The product contains no preservatives."
Serious Adverse Events
"By August 2011, the federal Vaccine Adverse Event Reporting System (VAERS) had received 442 serious vaccine adverse reports following Zostavax vaccination, including 36 reported deaths . Serious shingles vaccine reaction symptoms reported to VAERS include rash, joint pain (arthralgia), muscle pain (myalgia), fever, abnormally swollen glands (lymphadenopathy) and hypersensitivity reactions including anaphylaxis (shock)."(reference)
Paris Hospital Does Study Using Zostivax for Recurrent Oral Heroes.
After a few minutes I thought well,  maybe somebody else has done a study and tried the Shingles Vaccine for recurrent oral herpes.  Maybe it does work, Let's look it up.
We found a  2012 study France:  Efficacy of antiVZV antiHSV3 vaccine HSV1 HSV2 recurrent herpes simplex Jacqueline Le Goaster 2012.
In a hospital in Paris a prospective study was done in 2012 using shingles vaccine for 24 patients with recurrent oral-facial herpes, uncontrolled by acyclovir. Another 25 patient serves as controls.  Remarkably, the shingles vaccine group had zero recurrence of herpes over 6 years of follow up, while the control group continued to have 4-5 outbreaks per year as before.
I turned to Linda and said I would have to change my opinion, as this actually looks pretty good for preventing attacks of oral herpes.  So, if you notice a piece of my hat missing, that's  where I had to take a large bite and "Eat My Hat".
Jeffrey Dach MD
This article is part two of a series, for part one, click here.
Article with related interest:
Herpes Simplex Natural Treatments
Links and References
1) Efficacy of antiVZV antiHSV3 vaccine HSV1 HSV2 recurrent herpes simplex Jacqueline Le Goaster 2012
2) Information on Shingles Vaccine
Jeffrey Dach MD
7450 Griffin Road Suite 190
Davie, Fl 33314
954-792-4663
www.jeffreydachmd.com
http://www.drdach.com
http://www.naturalmedicine101.com
http://www.truemedmd.com
Disclaimer click here: http://www.drdach.com/wst_page20.html
The reader is advised to discuss the comments on these pages with his/her personal physicians and to only act upon the advice of his/her personal physician. Also note that concerning an answer which appears as an electronically posted question, I am NOT creating a physician — patient relationship. Although identities will remain confidential as much as possible, as I can not control the media, I can not take responsibility for any breaches of confidentiality that may occur.
Copyright (c) 2015 Jeffrey Dach MD All Rights Reserved. This article may be reproduced on the internet without permission, provided there is a link to this page and proper credit is given.
FAIR USE NOTICE: This site contains copyrighted material the use of which has not always been specifically authorized by the copyright owner. We are making such material available in our efforts to advance understanding of issues of significance. We believe this constitutes a 'fair use' of any such copyrighted material as provided for in section 107 of the US Copyright Law. In accordance with Title 17 U.S.C. Section 107, the material on this site is distributed without profit to those who have expressed a prior interest in receiving the included information for research and educational purposes.
Serving Areas of: Hollywood, Aventura, Miami, Fort Lauderdale, Pembroke Pines, Miramar, Davie, Coral Springs, Cooper City, Sunshine Ranches, Hallandale, Surfside, Miami Beach, Sunny Isles, Normandy Isles, Coral Gables, Hialeah, Golden Beach ,Kendall,sunrise, coral springs, parkland,pompano, boca raton, palm beach, weston, dania beach, tamarac, oakland park, boynton beach, delray,lake worth,wellington,plantation.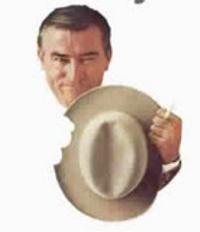 The post Shingles Vaccine for Recurrent Herpes Simplex appeared first on Jeffrey Dach MD .